Oil Yeller PA-009
Large Rectangular Tray for Tank Installations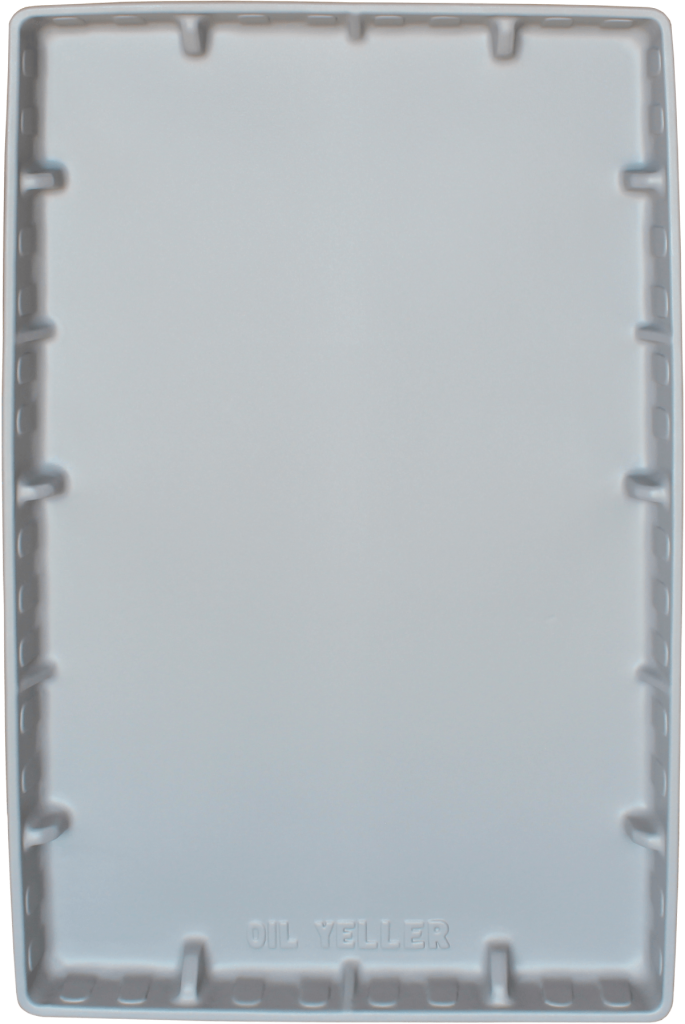 Peace of Mind for New or Replacement Tanks
This tray and alarm system is designed to capture leaks from tank failure, overfilling, filter and connection leaks. This tray is typically installed under the tank during a new or tank replacement installation. The tank must be lifted into the tray.
Application
Granby 2 in 1 model 720, 1000 liters
Vilco 125 GS W
ROTH DWT 1000L, 1000LH
Specifications
Length: 114 cm / 44 7/8" (inside), 132.2 cm / 52 1/16" (outside)
Width: 70.5 cm / 27 3/4" (inside), 87.5 cm / 34 7/16" (outside)
Height: 3"
Containment Capacity: 72 L / 15.8 Imp. gal
Installation
Installing a large rectangular tray is easy. The tray is placed on the floor where the tank shall be installed. The tank is simply lifted and placed into the tray. After the tank is in the tray center the tank in the tray move the tank and tray together to final install position.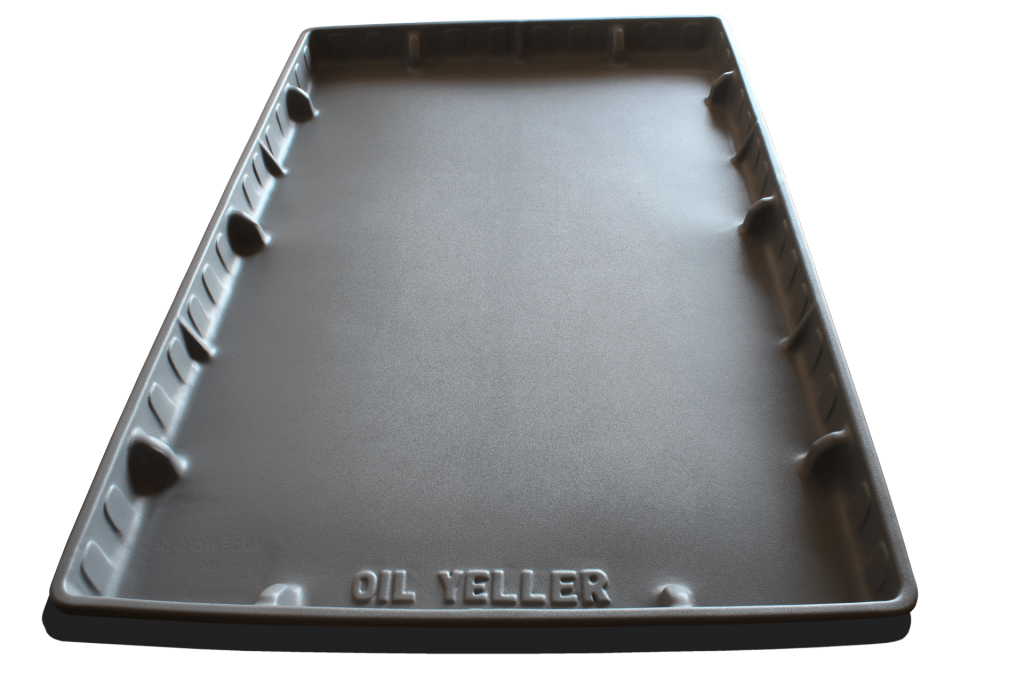 Enhance Your Protection
Choose one of our two alarm models to monitor the system 24 hours a day. Alarms are simply velcro mounted onto any of our Oil Yeller trays.